Episodes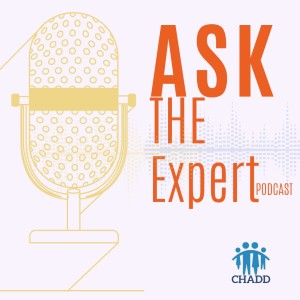 Thursday Apr 20, 2017
Thursday Apr 20, 2017
Does your child spend hours of time online playing games or socializing with friends? Digital play is any activity that uses technology. From Minecraft, to Facebook, to texting friends children and teens spend a lot of time in front of a screen, which can be a huge concern for parents. Learn how to make technology and screen time work for you and your child.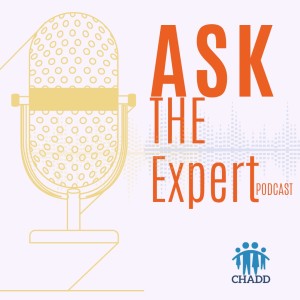 Thursday Apr 06, 2017
Thursday Apr 06, 2017
People with ADHD can be valuable members of the workforce. However many face challenges and instead of reaching their potential they struggle with loss of productivity, negatively impacting themselves and the company they work for. Leslie Kain of the National Resource Center on ADHD at CHADD sits down with Dr. Elliot Lasson to discuss how adults with ADHD can harness their gifts to be successful in the workplace, and how business can benefit from those gifts. Dr. Elliot Lasson is the Graduate Program Director and Professor of the Practice, I/O Psychology, at the University of Maryland Baltimore County at Shady Grove.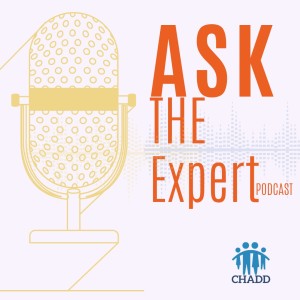 Friday Mar 31, 2017
Friday Mar 31, 2017
Find out tips you can use to make homework time a little easier. Do you have homework challenges with you child every night? Parents of children with ADHD often struggle with managing homework time because homework is difficult for the brain with ADHD.