Episodes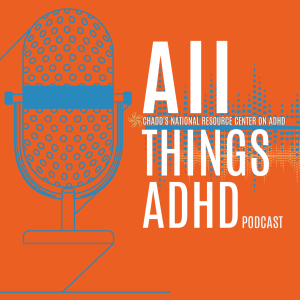 Thursday Jul 23, 2020
Thursday Jul 23, 2020
African American parents often question the validity of their child's ADHD diagnosis. For them, past experience with the medical community did not always include appropriate evaluation and correct diagnosis. What steps should they take to ensure their child is getting a proper assessment? Psychologist Nekeshia Hammond explains what parents need to know about ADHD and the elements of a comprehensive evaluation. She gives insight into the common myths about ADHD in the Black community and explains why healthcare professionals and educators need culturally competent training.   Featured guest: Nekeshia Hammond, PsyD   Nekeshia Hammond, PsyD, is the founder and owner of Hammond Psychology and Associates, PA. She is an author, speaker, and authority -on child psychology, with a specific mission to support parents of children coping with ADHD.   https://hammondpsychology.com/dr-nekeshia-hammond/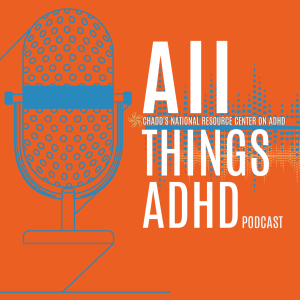 Thursday Jul 09, 2020
Thursday Jul 09, 2020
Podcast transcript and description are coming soon. A comprehensive treatment approach for children and adolescents with ADHD will ensure the greatest opportunities for success. After your child or teen has completed a thorough assessment process by an ADHD-trained mental health or healthcare provider, you will be informed of the key areas of concern that affect your child's functioning. These areas can include school challenges, self-esteem or anger management issues, co-occurring disorders such as depression or anxiety, any learning concerns, and peer and family relationships. Max Wiznitzer, MD, gives guidance to help parents understand treatment options that are most suited to the unique needs of your child and family.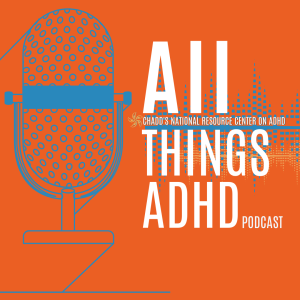 Wednesday Jul 01, 2020
Wednesday Jul 01, 2020
Podcast Transcript coming soon. How does executive functioning relate to ADHD? How can you help children and teenagers build better executive function skills? Cooper-Kahn shares insight, practical strategies, and interventions you can use in your daily life.  Joyce Cooper-Kahn  Joyce Cooper-Kahn, PhD, is a clinical child psychologist and author who specializes in direct services and consultation for youth, families, and schools dealing with ADHD and executive functioning weaknesses.