Episodes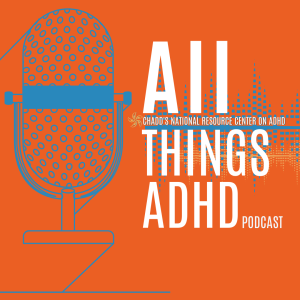 Friday Sep 17, 2021
Friday Sep 17, 2021
ADHD impairments are made worse for many individuals by their struggles with excessive anxiety, persistent depression, compulsive behaviors, difficulties with mood regulation, or other coexisting disorders that persistently disrupt their daily lives. Sometimes this could lead a person struggling with their ADHD down a dark road to contemplating suicide. Talking about suicide, suicidal ideation, and self-harm with a loved one you suspect has these feelings can be challenging. Dr. Roberto Olivardia talks with Susan Buningh about the risk factors in children and adults who have ADHD, warning signs, and preventive measures to help someone you think may be considering self-harm or suicide.   Dr. Roberto Olivardia is a clinical psychologist and lecturer in the department of psychiatry at Harvard Medical School. He maintains a private psychotherapy practice in Lexington, Massachusetts, where he specializes in the treatment of ADHD, executive functioning issues, and students with learning differences. He also specializes in the treatment of body dysmorphic disorder, obsessive-compulsive disorder, and eating disorders in boys and men. He currently serves on the professional advisory boards for CHADD, ADDA, and the National Association for Males with Eating Disorders.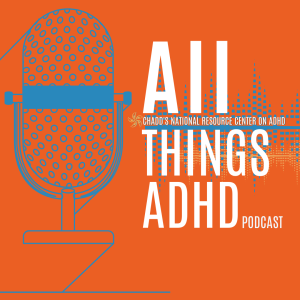 Tuesday Sep 14, 2021
Tuesday Sep 14, 2021
ADHD is found in all communities. For Latinos, cultural norms and barriers to healthcare affect the perception of ADHD symptoms in children, which may go unnoticed or undiagnosed. What are some of the cultural barriers to ADHD treatment? How can cultural beliefs affect treatment for ADHD? Dr. Lauren Haack will discuss common symptoms of ADHD and its presence in the Latino population. In addition, she gives insight into important cultural considerations professionals need to be aware of when treating Latinos with ADHD. She will also discuss how gender roles and family values may influence decisions about treatment options.   Lauren Haack, PhD, is an assistant professor and attending psychologist in the department of psychiatry at the University of California, San Francisco. Her research program and clinical practice focus on accessible and culturally attuned evidence-based services for vulnerable youth and families, with a particular specialty in ADHD services for children in Spanish-speaking, Latinx families.